Me? With another review for an Asian fantasy?
Yes, another Asian fantasy book review. Am I ashamed of my brand?? No. Especially when the book is the beautiful Spin the Dawn, one of my most anticipated releases of the year, and a release you should be anticipating very much too!
Thank you so much to Shealea and Caffeine Book Tours for making it possible for me to have read an ARC of this and to be a part of this wonderful book's blog tour!! It's an honor to be a part of this along with all these other amazing Asian bloggers.
Elizabeth Lim  ||   July 9, 2019
★★★★☆ [4.5]
Project Runway meets Mulan in this sweeping YA fantasy about a young girl who poses as a boy to compete for the role of imperial tailor and embarks on an impossible journey to sew three magic dresses, from the sun, the moon, and the stars.
Maia Tamarin dreams of becoming the greatest tailor in the land, but as a girl, the best she can hope for is to marry well. When a royal messenger summons her ailing father, once a tailor of renown, to court, Maia poses as a boy and takes his place. She knows her life is forfeit if her secret is discovered, but she'll take that risk to achieve her dream and save her family from ruin. There's just one catch: Maia is one of twelve tailors vying for the job.
Backstabbing and lies run rampant as the tailors compete in challenges to prove their artistry and skill. Maia's task is further complicated when she draws the attention of the court magician, Edan, whose piercing eyes seem to see straight through her disguise.
And nothing could have prepared her for the final challenge: to sew three magic gowns for the emperor's reluctant bride-to-be, from the laughter of the sun, the tears of the moon, and the blood of stars. With this impossible task before her, she embarks on a journey to the far reaches of the kingdom, seeking the sun, the moon, and the stars, and finding more than she ever could have imagined.
Steeped in Chinese culture, sizzling with forbidden romance, and shimmering with magic, this young adult fantasy is pitch-perfect for fans of Sarah J. Maas or Renée Ahdieh.
published by Knopf Books for Young Readers, classified as Young Adult and Fantasy
Thank you to Knopf and the author for sending me a copy of this book in exchange for a spot on this blog tour! This did not affect my opinions in any way. All quotes are from an advance copy and may differ in final publication.
THE AUTHOR
Elizabeth Lim grew up on a hearty staple of fairy tales, myths, and songs. Her passion for storytelling began around age 10, when she started writing fanfics for Sailor Moon, Sweet Valley, and Star Wars, and posted them online to discover, "Wow, people actually read my stuff. And that's kinda cool!" But after one of her teachers told her she had "too much voice" in her essays, Elizabeth took a break from creative writing to focus on not flunking English.
Over the years, Elizabeth became a film and video game composer, and even went so far as to get a doctorate in music composition. But she always missed writing, and turned to penning stories when she needed a breather from grad school. One day, she decided to write and finish a novel — for kicks, at first, then things became serious — and she hasn't looked back since.
Elizabeth loves classic film scores, books with a good romance, food (she currently has a soft spot for arepas and Ethiopian food), the color turquoise, overcast skies, English muffins, cycling, and baking. She lives in New York City with her husband.
Website – Goodreads – Instagram – Facebook – Twitter
Spin the Dawn follows Maia Tamarin, a female seamstress who is struggling to support herself and her father after her brothers went to war. When her father is invited to the Emperor's palace to compete for the position of the royal tailor, she takes his place and dresses as a boy.
Maia takes on several other magical tailors, meets the alluringly mysterious enchanter, and embarks on a nearly impossible quest to retrieve the laughter of the sun, tears of the moon, and blood of the stars. Throughout all this, she must keep her identity a secret and learn how to use the magical scissors her grandfather passed down to her.
  I knew then we were like two pieces of cloth, sewn together for life. Our stitches couldn't be undone. I wouldn't let them.
The most striking thing about Spin the Dawn is how absolutely gorgeous its writing is. Even just "the laughter of the sun, tears of the moon, and blood of the stars" is so beautiful and metaphorical, and the rest of the book is just as stunning. This is definitely one of those cases where the writing is just as pretty as the cover!!
As much as I love the writing, I love Maia even more. She's just such a strong character, in so many ways. She risks everything by posing as a boy to become the royal tailor, and she never gives up even when given an impossible task to complete. She's determined to do whatever she can, in order for her loved ones to survive, and it's so beautiful and inspiring to read.
Edan, the enchanting magician that Maia meets, is also a character I adored! Their (flirty) banter back and forth was so much fun to read, and I loved the two's dynamic. I also just really loved his backstory—sassy brooding magical characters are 100% destined to be my eternal weakness.
And of course, the romance between them had me swooning. I honestly don't know how else to describe my feelings about it besides my own wise words:
Edan: you make me remember a part of myself I'd forgotten
me: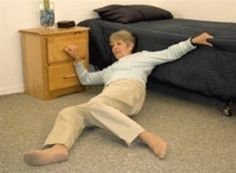 I just really loved their relationship, and it especially killed me at the end of the book! I do want to say that there is a weird age difference (as in, he's like 500 years old, and she is… not), and some people found that to be an issue for them. I personally wasn't that bothered by it, but still wanted to let you all know!
 He broke his promise to me. At first I thought it was because the war and magic had blackened his heart, but that is just the way of men. For what is a promise if it's made to a women?
I don't normally talk about worldbuilding in my reviews, because it's not something I really notice unless it stands out, but the worldbuilding in this book really did stand out. I really loved the incorporation of magic and demons and ghosts, and even a magic carpet. The book is inspired from Chinese mythology, and while I don't know enough Chinese mythology to have recognized it in the writing, I know it means a lot to Chinese readers and I'm happy that it was included.
The themes in this book were also very strong. Of course, the significance of family is emphasized, with how determined Maia is to help her family survive, and that made me so happy to see. And it's also about Maia carving out her own place in the world, chasing the ambitions and dreams that only men have been allowed to have before her.
Also, can I talk about the ending? I'm going to talk about the ending. I was not expecting it at all, and as much as it destroyed me, I loved it? From the way the book ends, and from what I read of the second book from an excerpt in my ARC, the sequel is sure to be dark, and I am extremely excited.
If it wasn't obvious, I truly loved this book. It's gorgeous, inside and out, and so enjoyable to read that I didn't want to put it down. If you're looking for a beautiful Asian fantasy with compelling characters, I highly recommend this!
:: rep :: all-Asian cast (Chinese)
:: content warnings :: violence, death (of loved ones), blood, imprisonment, ableism in old ARCs
THE TOUR
GIVEAWAY
Click the image below or enter here for a chance to win a finished copy of Spin the Dawn! There will be three copies for three winners. There will also be two copies given away to two people who participate in the #CBTTC Twitter chat today at 9am EST! Rafflecopter giveaway is INTL, Twitter chat giveaway is US only!
---
are you looking forward to Spin the Dawn? isn't this cover the most gorgeous thing ever? what are some of your favorite books with beautiful writing?? HAVE YOU ENTERED THE GIVEAWAY???