[whispers] The whites are at it again.
There were some Things going on other other certain online book platforms, so my response was to say nothing about it and instead write a post here, recommending books by authors of color that you should read, especially if you're only reading from white authors!
These are by no means all the books I love that are by authors of color! Most of these are YA, with 2 Adult and 2 Middle Grade, and there are tons of more amazing books by AOC. So I'm going to link to Fadwa @ Word Wonders and Shri @ Sun and Chai, who both have wonderful initiatives that help boost authors of color, so you can follow them and get more recs!
if you like morally grey characters…
Don't even act surprised to see The Poppy War listed first in this recommendations list. We all know how I feel about Fang Runin (and if you don't, it's the phrase "please step on me").
Both of these are fantasies by Asian authors and have delightfully morally grey characters as protagonists! I unfortunately don't remember much about The Young Elites (I want to reread it soon!!), but I know I would let both of the main characters kill me if they wanted, and they could do so quite easily. The Poppy War is a literary masterpiece, and Marie Lu is a legendary author (ha… get it… because she has a book called Legend…), so please read these both for the culture!!!
Major CWs for TPW!! War, genocide, graphic rape and murder, and human experimentation are the most extreme imo.
if you like to read gorgeous writing…
ANY ANNA-MCLEMORE BOOK OR
Anna-Marie's prose is probably some of the most beautiful in YA right now, and I feel like they would find a way to make a grocery list gorgeously written. I love all their books, but my favorites are When the Moon Was Ours and Blanca y Roja!
The Stars and the Blackness Between Them is also a VERY gorgeous book—all of the writing is so pretty, but there are also particular poems that made me swoon. Please read it because not enough people have been exposed to the beauty that is this book!!
if you like characters exploring their identity…
I will always recommend Picture Us in the Light until more people finally!! read it!!! It's about a gay Chinese boy who's figuring out who he is and what he wants in life and also learning more about his family, and special is the only way I can describe this book.
With the Fire on High also explores identity, because Emoni is grappling with dealing with high school and her child and romance. It's all about her learning about what she wants and needs, and I also give it 1000 bonus points for all the food mentions. (MANGOES ON THE COVER!!)
if you like to cry…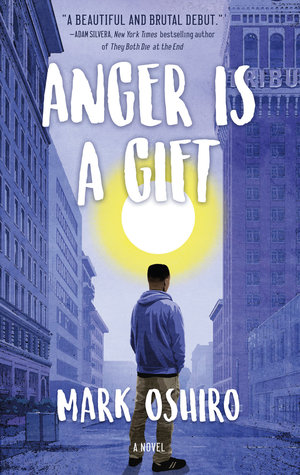 Oh, it's another episode of me recommending the same books until more people read them!!! These books are both so amazing, they made me cry, and they also have important messages (Darius about depression and cultural identity, Anger is a Gift about racism and police brutality).
I also met both of these authors and they were both super sweet, and they did NOT seem upset to hear that they made me cry over their books… absolutely heartbreaking.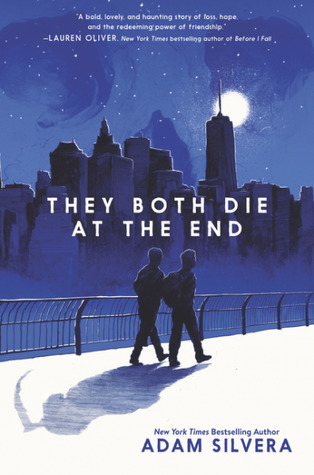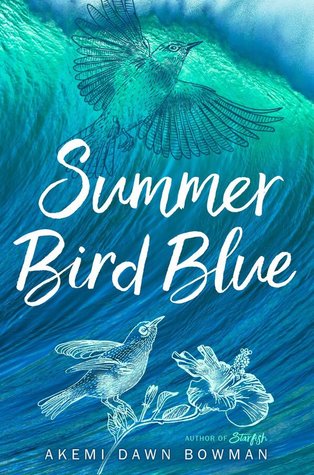 Yes, I have two more for this category, because I love pain and I love inflicting it on others! (I promise it's worth it because all of these books are amazing.)
These are both books that, from the start, you know will be sad: One literally says that they both die at the end, and the other is hugely focused on grief. But they're also just really, really beautifully written. I've also read other books from Adam Silvera and Akemi Dawn Bowman, and they're just SUCH good writers. So be sure to check out More Happy Than Not and Starfish too!
if you like fantasy that keeps you on your toes…
(First of all, please appreciate the green color coordination.)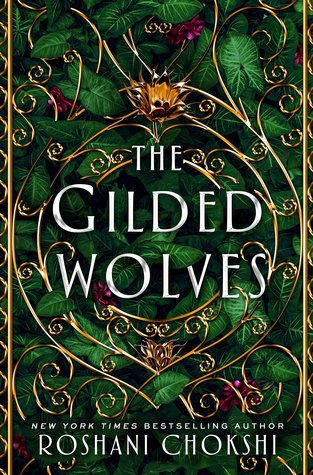 These books aren't really that alike (Jade City's an adult fantasy featuring rival gangs and The Gilded Wolves is a YA heist fantasy set in the past). But my reading experiences with them were both similar: it took a bit to get engaged with both of them, but once I was into it, I had to know what was going to happen next!!
Also! Both of these books feature twists that are just like ???? I think everyone who's read Jade City didn't believe that the Thing that happened actually happened, and my GR review for The Gilded Wolves is literally "hey uh, Mrs. Chokshi?? what the AHDSKFHSHGJDKF was that ending".
if you like slow-burn (f/f!) romance…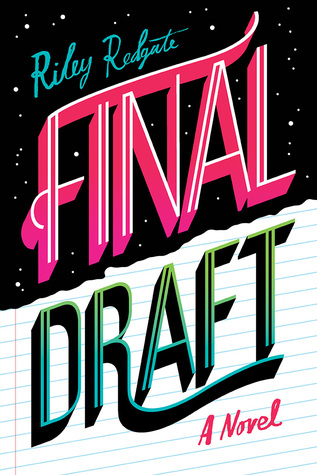 Both of these books are contemporaries, and both of them feature the best, beautiful slowburn romances. Final Draft's romance is between two best friends, while TWOTS' romance is a hate to friends to love romance, and I loved them so! much!
These books are also both really gorgeously real, and the way they're written just make you feel some type of way. They both explore character relationships in such a raw way, and I just think they're super well-written books!!!
if you like contemporaries with mystery…
SLAY

(BRITTNEY MORRIS)
I read The Best Lies just last month, and it was so gripping and interesting. The mystery was super well-written (it was written in dual timeline) and the characters and their toxic relationship was so intriguing to read about!
SLAY is less mystery-based, so I wouldn't say it's as gripping as The Best Lies. But there's  the mysterious identity of a hateful troll, and the twist/reveal genuinely shocked me! Also, I think the way that Black identity was written about was really beautiful, so read it for that too.
(These books are also lesser-known so… read them!!)
if you like sapphics and social issues…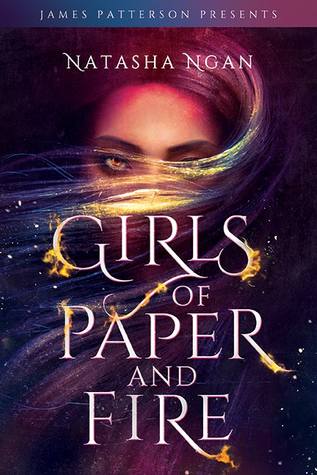 These books aren't really similar—GOPAF being a fantasy and The Grief Keeper being set in this world—but they both feature really beautiful f/f romances alongside significant issues such as rape, immigration, trauma, and discrimination.
The books tackle these issues in a poignant and impactful way, and both are also heartwrenching and make you question the standards placed upon people by society. At times they can be hard to read, especially GOPAF, but they're so important.
(And of course, they have the prettiest covers.)
if you like middle grade…
I love Middle Grade because it's always so fun and enjoyable, and I especially commend their authors for being able to write something that'll keep the attention of like a 10 year old (and also, let's be honest, myself).
Both of these books are thoroughly entertaining to read, and the main characters go on wild adventures. I also think the way the cultures of these authors (Korean and Thai, respectively) were incorporated in these books were super well-done and added so much more to the story!
---
what are your favorite books by authors of color? have you read any of these? do you like this format of book recs ("if you like…") because i do! and what books by aoc would you recommend??