It's almost the end of this hellish year and I couldn't be more excited!!

First of all, I love the holiday season and it always cheers me up. Second of all, I'm especially excited for 2020 to be over, because everything that has happened this year has been terrible and I can't wait for a a new year where (HOPEFULLY) things will start to look up.
But with the end of the year comes cramming to finish my Goodreads challenge, which is why today, I'll be listing a few of the books I want to read before 2021! I am… sadly but unsurprisingly behind on my reading goal (7 books behind), so most of these are shorter/not full-length prose novels. I'm not sure if I'll actually get to all of them, not because of a lack of time but because I will just chuck it out if I'm not in the mood for a book, but I'm really hoping I will!!
I've heard the most amazing things about this book, including that it will make me cry, so… excited for that!! Jam, the Black trans girl main character, lives in a utopian city where there are supposedly no monsters left. The book is also pretty short at 200 pages, which is always what I'm looking for at the end of the year!
(Also, I have to read a book by Chimamanda Ngozi Adichie for school, who's a Nigerian author and a TERF, so I'm thinking why not support a trans Nigerian author who isn't an asshole!!)
I've been so excited to read this book ever since I'd first come across it, and I'm determined to read it by the end of the year!! This is a story about immigration, werewolves and witches, and Argentinian culture. Actually, I'm just going to link to Vic's post listing reasons why you should read it, because it definitely convinced me I need to pick this up!! Also the cover is absolutely gorgeous, and I'm yearning to own a physical copy of my own because just… look at it.
I said earlier this year that I wanted to reread the Young Elites trilogy in 2020, and though I don't think I can manage to fit in all three books before the year ends, I want to at least reread the first book! I think I'd read this in 2015 or 2016, so I truly don't remember much from it, but I do consider it one of my favorite series. If you're into antiheroines and descent into villainy arcs and you haven't read these books yet, you absolutely have to for my favorite, Adelina Amouteru!! 
I've been interested in this author's works, and since this is a collection of short stories, I thought it'd be perfect to fit in for the last few weeks of 2020!! I haven't read a short story collection in a long time, so I'm excited to dive into these. I might do a one-story-a-day-thing over my winter break, which seems super doable as there are 8 stories across ~250 pages! The genres range from fantasy to horror, and I'm looking forward to finally reading from this author.
I'm currently listening to this on audiobook, and I actually managed to get halfway through already. It's proof that I'm a mood reader because I had absolutely no plans to read it this week and yet… here I am!
As you can expect, since it's a book about a 15-year-old girl in a relationship with her 42-year-old teacher, it's very difficult and deeply disturbing to read this. But it really is so well-written, a great exploration of trauma and abuse, and definitely an important book.
I've already read quite a few episodes of this, so I'd like to finish it soon! I've heard  fantastic things about it, and so far I'm not super invested in it yet (though the episodes are pretty short, so that contributes to part of it). But I'm really interested to see where it'll go—there are some gays, found family, and an urban fantasy Middle East/Central Asia-inspired setting, which all sound super interesting!
(Click title to read on Webtoon for free, here to read on Tapas for free.)

This is about a world where the lengths of people's hair determines how strong their magic is, and you can be conscripted by the Witch Guard or be pronounced an enemy—and then hunted. I've only heard the best things about this webcomic, and I've started reading a bit of it already and have enjoyed what I've read of it! And as a bonus, the artist is Southeast Asian (Australian-Indonesian), which makes me very happy!!!
(Click title to read for free.)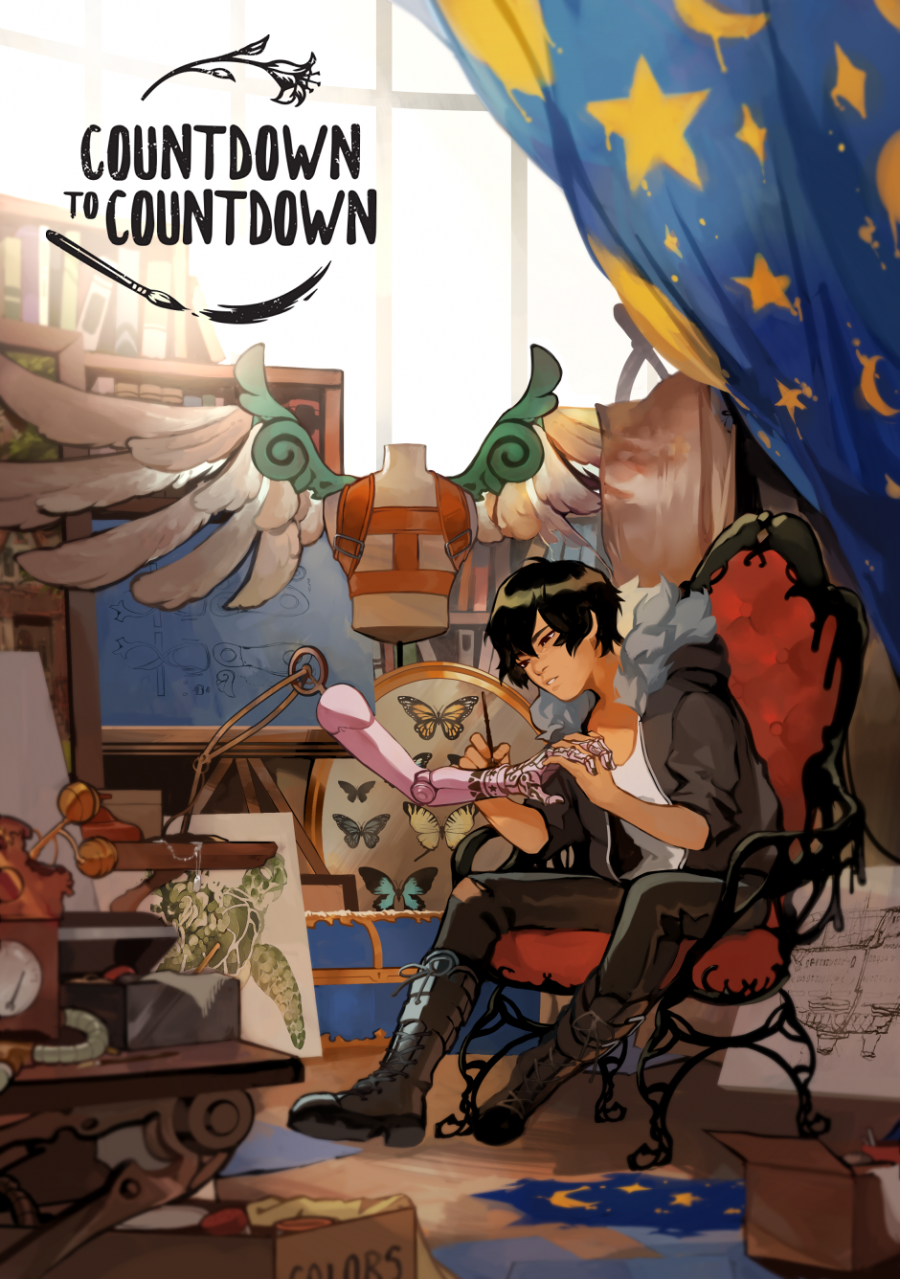 I found this artist (Xiao Tong) through their fanart of Avatar: The Last Airbender, so I want to give their webcomic a try too! The art I've seen from them is absolutely stunning, and the premise of this comic sounds intriguing as well: a future world where there are humans with inhuman abilities who are hunted for their body parts. It's sci-fi, which is funny because I think I tend to read more sci-fi webcomics than actual sci-fi prose novels!
(Click title to read for free.)
This was one of my favorite books of 2018, and I loved it so much that I ended up getting a physical copy of it, even though you can read it for free online (click the title!). I don't remember much of it, and I'm actually… a bit afraid that I won't like it as much as I did—2020 me is much meaner about books than 2018 me was—but I do remember that I found this an utterly entrancing story set in space about found family. I want to replicate the feeling of "oh" that I had when I finished it, because I haven't had that feeling in so long!!
---
what are some books you want to read before 2021? any rereads? have you read any of the books i've mentioned here? are you a webcomic reader?