Can you believe it's already time for the end of year posts?
I don't know how to feel about the fact that in a little over a week, this trashfire of a year will be over. On one hand, it's a relief to know that we can have a fresh start in 2021, but at the same time, I have a deep fear that nothing will change—whether it be COVID specifically or our political systems in general—and it feels so overwhelmingly heavy to carry that.
I don't like to list out my accomplishments, no matter how great or small, because it just ends up allowing my brain to find more reasons to hate myself. And that's especially true during an absolutely terrible year like 2020, when a large accomplishment is having survived. What I think is much healthier is to reflect on the more positive moments that took place, the things that happened that made the year a tiny bit better. Obviously, most of these were not enough to completely cancel out every bad thing in 2020, but… they provided a little bit of joy to me, and that's what is important to me.
This post is going to be much shorter than my usual posts, because it—unsurprisingly—was difficult to think of a multitude of memorable, positive moments from this year. But I have some other fun end of year content planned that'll hopefully make up for it!
I started learning Thai! I've always been able to understand most Thai when spoken to me and can speak a decent amount myself, but I knew like maybe 3 letters of the Thai alphabet before this year. As of right now, I've learned all the consonants and am working on the much more difficult vowels!! It's definitely difficult, particularly with the tones, but I'm taking things slowly and proud of the progress I've made this year.
NaNoWriMo was… surprisingly an amazing experience! I don't think I practiced writing enough to fully satisfy myself, but I think I'd forgotten how to effectively push myself to write instead of just giving up, so NaNoWriMo was really important to me this year. And even though everything I wrote for NaNo is pretty bad, I think I've just ~learned~ a lot of things about my writing and style this year (and managed to hit the word count goal I'd set, 30k!).
And I suppose I also really enjoyed writing in general? Whether it was writing prose or poetry (which, admittedly, I did not do much of), blog posts or book reviews, or even, SOMETIMES, academic writing… there's something very comforting to me about typing out silly little words on my silly little computer and watching my fingers spin a piece of expression out of meaningless letters. Joy in the simple things, I guess.
I got to visit New York City for the second time! This was pre-COVID, obviously (which makes it even more bittersweet), and it honestly feels like a fever dream. It snowed while we were there, which was nice because it melted before it could turn to slush, and I got to walk around a lot, take fun dance classes, and see some musicals—Moulin Rouge and West Side Story!! I MISS IT, and I'm glad I could have at least traveled a bit before summer came and I couldn't go to Thailand.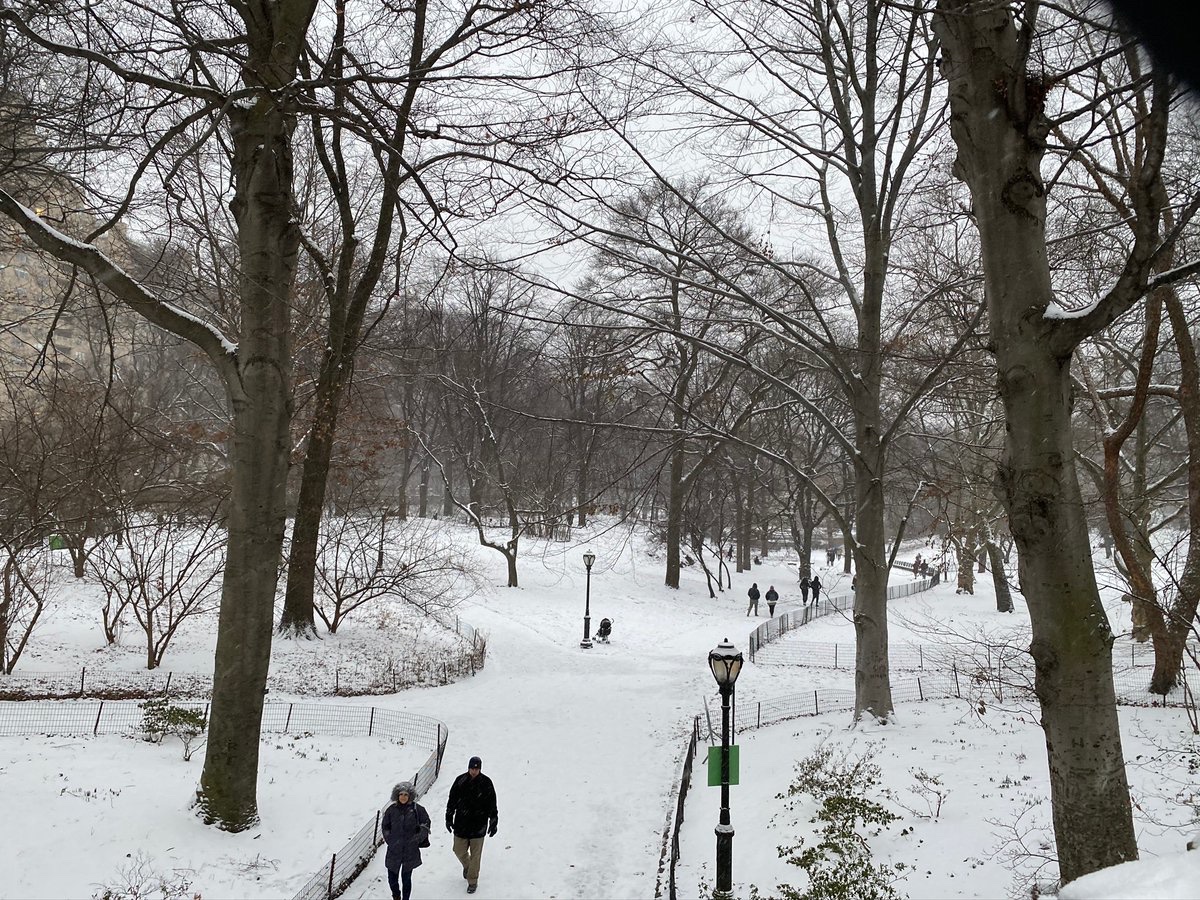 Dance was also so important for me this year! After the mind-numbing exhaustion of staying home and not moving around, paired with staring at my phone/computer for school all day, dance was an opportunity for me to return to a healthy routine. And more than that, dance in general is such a freeing, healing art and form of expression for me, and I honestly don't know how this year would have been if I had gone without it!
I read some pretty great books!! I think this year I accidentally became a little more critical about the books I read (the world was sad and bad and it seeped into me, you can't blame me), but I guess that just made the good books all the better. I'll be posting about my best books of the year soon, but—even though my average rating accidentally was lower than every previous year—I truly did enjoy a good amount of books in 2020.
Not to be a nerd, but finding and using Notion this year has also changed my life! I hate how dramatic I sound saying that, but I truly feel like I'm a lot more organized in different parts of my life because of it. It motivates me to complete my planned tasks, keeps me on track with good habits that I'm trying to build, and, very importantly, is not the ugly google doc where I planned my blog content!
This is about to be sappy and absolutely disgusting but… talking to my friends was truly a highlight of 2020. I didn't speak to irl friends super often during the Great Summer of COVID, so I found a lot of happiness with my online friends!! I think many of them know who they are, but Skye, Lauren, May, and Prag especially made my days so much more fulfilling. (Okay I'm never being nice to them ever again.)
SMALLER THINGS
Video/voice calls with my friends, especially after not having heard their voices/seen their faces in a while.
Watching several shows (ATLA, TLOK, She-Ra, Haikyuu!!, to name a few) with my sister.
Playing Among Us with my friends and sister!
Writing (and talking) late into the night with my friend May.
Reading more audiobooks and eventually coming to love them (to the shock of 2018 me).
This isn't a "small" thing, but something I didn't want to go into more detail about: My mental health staying pretty stable, surprisingly (at least, compared to last year).
I am allowed to say the PJO adaption news.
---
what are some of your favorite moments from 2020? no matter how big or small! any hobbies you indulged in? any good tv show recs?? (I hope you're all having the happiest of holidays!)