Happy new year!
I hope you all are having a wonderful start to 2021 already. I'm praying that January is going to be a much better month for me than December was, because December was… not my best month. School and finals drained me a lot (unsurprisingly), and even over my break, I was kind of useless.
Luckily in December, I was able to read a lot of books, finish my GR challenge, and write more blog posts than usual!! But I accidentally developed some bad habits during the month (I am… so sleep-deprived…). Hopefully I can fix them and my deteriorating mental health this month!
I read 13 books this month!! Like I always push myself to do, I finished my Goodreads challenge at 100 books, on the very last day of 2020. I reread some of my favorite books—my Percy Jackson brainrot is worse than ever now!—and overall enjoyed most the books I read, which was the perfect way to end the year.
BOOK HAUL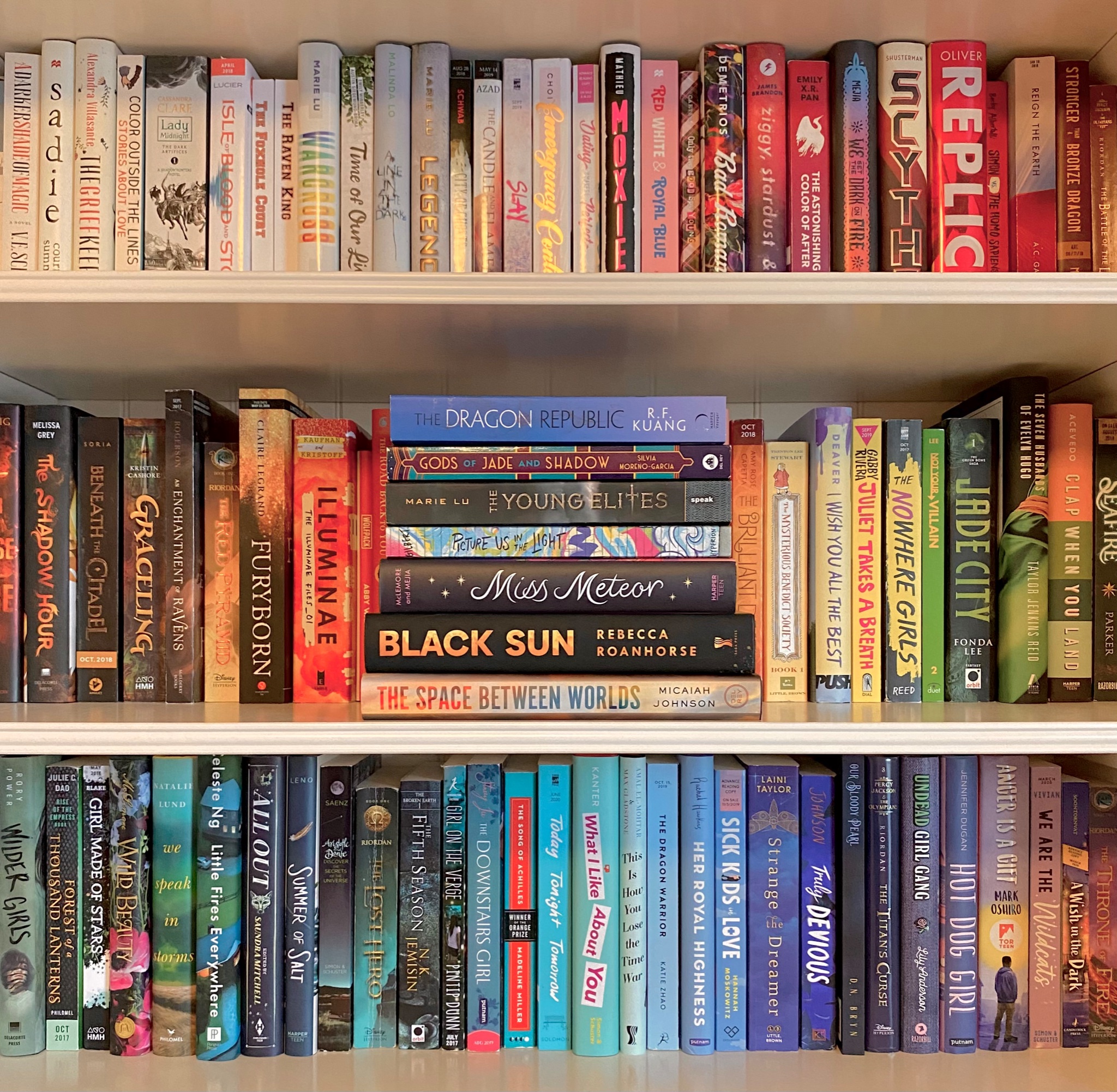 I got a bunch of books for Christmas, and I'm so excited to (re)read them all! The ones I've read already are The Dragon Republic, The Young Elites, and Picture Us in the Light, all of which I love so much that I had to get a physical copy. The rest are books I've been wanting to read for so long and feel like could be new favorites! (I said adult SFF rights.)
I also did some fun outfits (at 3am) for two of the books, so I'll just share them here!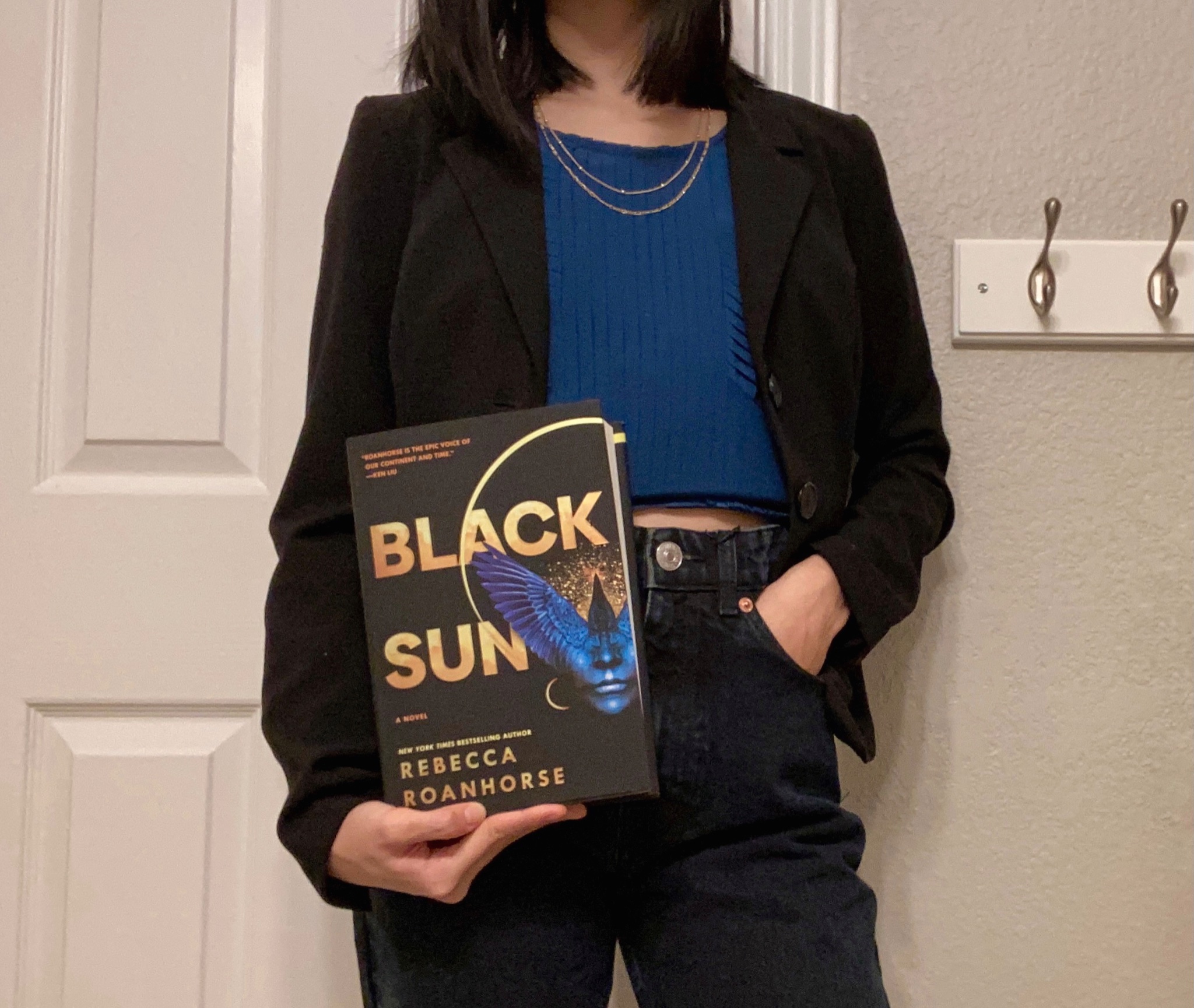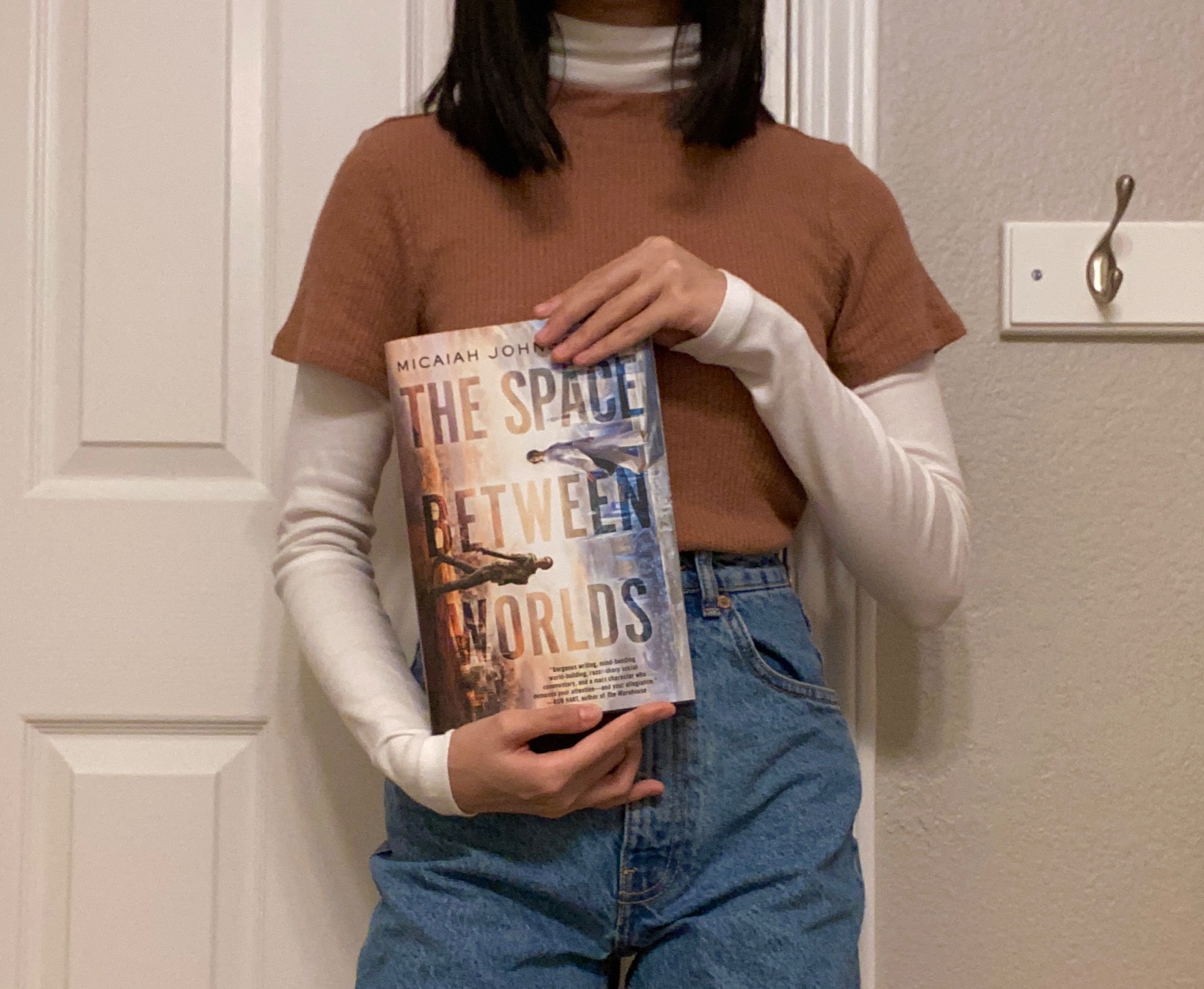 UPDATES
The end of the year always means lots of exciting posts, so I've been having fun writing them up and also reading others'! I've also been thinking more seriously about something that I've been kind of meaning to change in relation to my blog for a while now, and though it probably won't happen any time soon, I'm excited to see where it goes. In general, though, I just want to thank everyone for their support of my blog this year, because it truly means the world to me!!
THIS MONTH'S POSTS
FAVORITE POSTS FROM OTHERS
I didn't write at all in December! Which I'm fine with, since I'd surprised myself with how much I wrote during NaNo in November and I guess I deserved a little break. There was one short story I wanted to finish writing but only got around to rereading—and I discovered that it's about 20k words long and not at all a short story anymore. I also discovered that it doesn't suck as much as I thought it did!!
I don't really know where else I'm supposed to share this so I'm dropping it in this post: Here are 4 snippets of writing from 2020 that I'm actually proud of! (Please ignore how I wrote "running through her veins" twice in the same paragraph for the first one, I am too lazy to edit that now).
My first school semester ended! I had finals, it was a very stressful time, but I ended up getting good grades so I'm happy for that (though the overachiever part of me wishes I did better, but… this isn't anything new). This school year has been hard, so I'm trying to be gentle with myself, but I really am not excited to continue learning this way.
My mental health was… considerably worse in December, oops! I always expect it to deteriorate during the winter break, so it wasn't that much of a surprise—not that that made it any better. The break was much needed, though, and I'm glad I got a chance to relax and hang out with my family, however short it was.
I shockingly did not watch much TV, because I was so focused on reading, but I did listen to more music! Cage the Elephant was of course on repeat all the time, as they have been for the past year, but I also listened to Lorde, Hippo Campus, Mother Mother, and Phoebe Bridgers. Let me know if you have any music artist recommendations like them because I'm trying to listen to new artists in 2021!
Because of finals and then my suffering mental health during the break, I didn't meet most of my goals! But I'm going to be happy with what I did accomplish, because 13 books read in a month is a lot for me.
read 13 books

✓

finish a short story

✗

keep up with Reader ✓

✗

get >7.5 avg hrs of sleep

✗

drink! water!

✗

college prep

✗

driver's ed!!

✗
read 8 books
finish my novella WIP
think over some mysterious blog things
keep up with Reader
get >7.4 hours of sleep
learn all Thai vowels
college prep
driver's ed
Going back to school. I'm really really not looking forward to going back to school, especially because this semester is going to be a lot more stressful and jam-packed than before. I'm definitely going to have to take a hiatus at one point or have brief periods of inactivity because of school, which makes me really sad!! Please send all your good vibes my way… I will need them… 
My 4-year blogiversary! God, can you believe this has been my fourth year of blogging? It genuinely doesn't feel real. I am so so excited to continue blogging (for my fifth year! wow!!), and I really do think that blogging has changed my life in so many ways. But enough of the sap, for now! I always do a Q&A in celebration of every year that passes, so feel free to comment any questions below—preferably 2 or less!—or submit them anonymously here.
---
how was your December and/or end of 2020? how were your holidays, if you celebrated? how's your new year going so far? if you have any questions for my Q&A, drop them below!