The month of May is Asian Pacific American Heritage Month.
My name is May. I am Asian. This was a month ma(y)de specifically for me.
(Just kidding my real name isn't May at all so this isn't even valid.)
It's to no one's surprise that I will be celebrating Maysian month (I am so sorry) by reading Asian books. It's the perfect combination of things I love, my Asian identity and books!!
Though there are many Asian-related reading challenges to celebrate (Asian Lit Bingo and Asian Readathon, to name a few), I want read books I'm in the mood for, especially since I'm still recovering from a slump. I'm not going to put a lot of pressure on myself to read all these books, since to me it doesn't matter what specific books I read, just that I read Asian books!
Also, thank you to the various people who got me copies of many of these books. It really shows the kindness of this community (but also how broke I am)!
Note: I definitely am being overambitious, and my reasons are 1) it was (and is still) very East-Asian-centric before I added more books, and I want to have more non-East Asian options, and 2) three of these books I've read ~100 pages of and had to put on hold lmao.
I was very lucky to be able to get an ARC of this, and I honestly cannot wait to start it!! Epic fantasy is not my favorite, but epic Asian fantasy? I'm in love with it already.
And from what I've read of reviews of this book, I have a feeling I'm going to love the characters. Acrobat warrior girl and funny thief boy seems like literally the BEST dynamic.
This book has Chinese representation! I'm not completely sure, but I'm guessing that it's going to be an all-Chinese cast.
So you'll know that this was one of my most anticipated 2018 releases, and I was only able to get 100 pages into it before having to put it down. I was slumping at the time, it was slow, and it was also just very heavy content that was hard to read. I'm really hoping that I'll be able to FINALLY read the whole thing now, because what I read was really good!
Main character is biracial (Taiwanese, white), and bonus for mental health rep (depression), since May is also Mental Health Awareness Month!!
This book was also another book that I got about 100 pages into before I had to put it on hold. I just was not in the mood for fantasy (and I don't think I am right now either, for that matter) and there was nothing particularly exciting to hold my attention. However! I'm hoping that now that I've pushed past the beginning, more action will happen and I'll absolutely love the rest of this book!
I'm not sure if the main character is Asian herself, but the author is biracial (Chinese, white), so I count it! Plus a bonus for mental illness rep (bipolar)!
I am so excited to FINALLY be reading this most likely amazing anthology full of Asian stories from Asian authors. I have a feeling I'm going to absolutely love this book, especially since I haven't read an anthology in so long and I miss reading them!!
Also, this cover makes me SO HAPPY. It is so gorgeous and Asian and I'm forever in love with it.
There's a multitude of rep in this anthology: Filipino, Chinese, Indian, Vietnamese, Korean, South Asian, and Japanese!
(This is also the group book for the Asian Readathon!)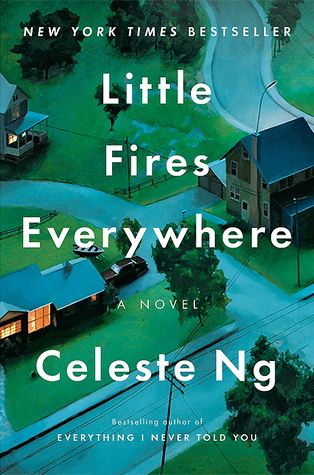 Okay, I have heard the most amazing things about this book. I've read Celeste Ng's previous book before, and it was so poignant and well-written, and I have reason to believe (aka every glowing review I've ever read) that this will be just as poignant and well-written, if not more. I've also heard that the audiobook version is really nice too, so I might try it out while reading along in my physical copy?
There's minor Chinese rep in this book (there is a Chinese baby up for adoption); the author is Chinese!
I really hope I can get a copy of this book from my library in time to read it for the book of the month for the Dragons and Tea Book Club run by my lovely friends Mel @ Mel to the Any and Amy @ A Court of Crowns and Quills! I haven't been able to read a Rick Riordan Presents book yet, nor a book for the club, so this is the perfect opportunity for both, and I am SO excited.
This book is inspired/based on Korean mythology!!
Yes, shoot me. This book came out a few weeks ago and I'm on the street team and I haven't finished reading it. I HATE SLUMPING!!
I made it about 100 pages in before I had to put it down. It's just… a lot of build-up, so it wasn't enough to hold my attention, in addition to it being an ebook. All of that plus my slump made for not much of an ideal reading experience. To be very honest, I'm not very confident I'll be able to read it, but I'm putting it on here anyways.
This book is a Chinese-inspired fantasy (all-Asian cast!)
I have an eARC of this from being on the street team and it releases in a few weeks, so I'd like to have it read by then! However, if I can't read it (ebook! maybe slow beginning! fantasy, which is harder to read than contemporary right now!), I will just wait until after release, because a lovely person has preordered it for me.
(I still am not over this cover by the way.)
This book is an Arabian-inspired fantasy (all-Asian cast)!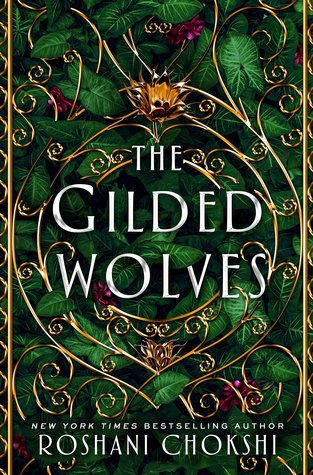 It's about time I read a book by Roshani Chokshi!!!! I've been so excited to read this book (I'm not sure how accurate of a comp it is but comparing it to Six of Crows is Definitely compelling) and I think this is the perfect time for it. Diverse cast of characters takes on a heist will always be one of my favorite tropes!!
This book has Indian and (biracial) Filipino rep! (Plus a bunch of other great rep like queer rep, black rep, anxiety rep, autism rep, and Jewish rep. Everyone say thank you Roshani Chokshi.)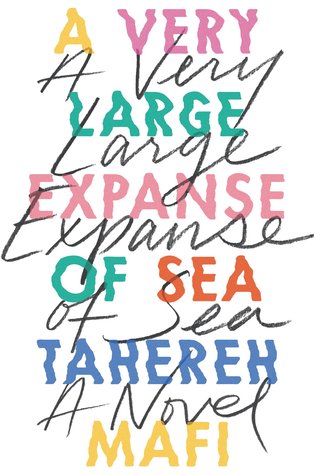 Okay, you all know I don't really have the best relationship with Tahereh Mafi (aka I absolutely HATED Shatter Me), but I think I might actually really love this book!! It seems so beautiful and poignant and important, and I am especially excited for the breakdancing aspect of it. And weirdly enough, the cover has grown on me? (It's definitely not the most gorgeous book cover out there, though.)
This book features an Iranian-American Muslim main character!
---
are you reading any asian books in may?? or maybe mental health books?? if you want to buddy read any of these, let me know!! and keep an eye out for asian book recs coming soon!