If you didn't hear, it's Pride month and I have LOTS OF BOOKS TO REC.
I've read almost 100 books with queer rep, and I have SO many books that I could recommend you read for Pride month, but today, I thought I'd narrow it down to 16 books with intersectional queer rep!
Intersectional rep is very important to me, as a queer POC mentally ill teen, so I wanted to highlight books I love that featured it. Too often we see white gay books dominating LGBTQIAP+ book lists, and I wanted to show some love to some other, equally deserving books.
And yes, I've pretty much screamed at you about all of these books already. Is that going to stop me from screaming about them even more? No. (But I did try to include SOME "quieter" books that definitely deserve more hype!!)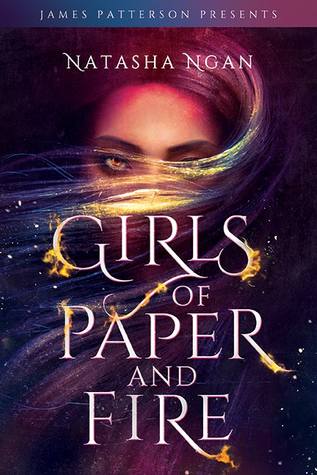 Shut up I know I talk about this book endlessly already but would this REALLY be a Pride month rec post from me if I didn't include this??
I am in love with this book, and I will be eternally, because it features two sapphic Asian girls in a relationship (in a fantasy!) and it's the first time I've seen that. And it's even more meaningful to me because it's about overcoming oppression (and also sexual abuse and rape, but that's luckily something I have no experiences with).
Taken from my review, "The book as a whole is a gorgeous voice for all Asians, queer girls, and those who keep fighting even when everyone tries to push them down." It's just such a powerful, beautiful story, and it's one I'll hold forever dear in my heart.
⇒ rep: sapphic Asian female MC and LI, all-Asian cast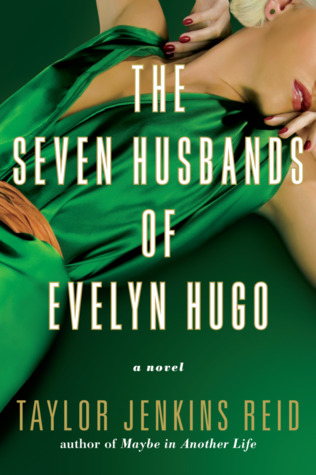 By this time, you've probably heard the book community (and myself) yell a hundred positive things about this book already, but I'm here to yell more things!!!!
If you want to miss out on this beautiful, heartbreaking, emotional book about the beautiful, heartbreaking, emotional story of two women who love each other, in a time where their love and existence is hated, by all means, don't read this book!! But if you DO want to know what it's like to experience this story, prepare for lots of crying, a well-written portrayal of the complexities and nuances of people as human beings, and an obsession with this book forever!!
(Also, amazing queer POC rep and how those parts of your identity are often erased by society.)
⇒ rep: bisexual Cuban female MC, lesbian LI, gay side characters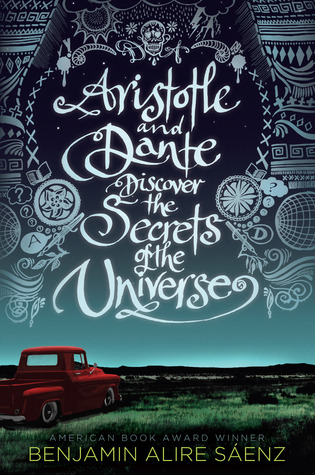 (…Discover the Secrets of the Universe. Listen, I love the book with everything in me but the title is just so LONG.)
I reread this book earlier this year, and every day (but especially this month) I am tempted to read it yet again. It's just beautiful and beautifully written about beautiful characters and a beautiful romance and is just EVERYTHING. I don't think it's possible that I'll ever get over this book (in fact, I reread some scenes yesterday and cried).
Reading this book for the first time two years ago was like, "Okay, wow, that was a gorgeous book," but not having a specific connection to it. Rereading it now hurts, because I saw so much of my depressed gay self in Ari, but it's so validating and meaningful and I just adore this book so much.
⇒ rep: depressed (not explicitly said but HEAVILY implied) Mexican gay MC, Mexican gay LI, a lot of other Mexicans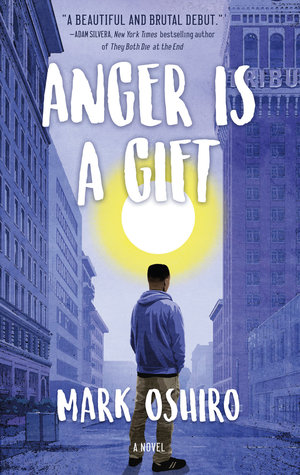 If you think I've already recommended all the brutal, beautiful books, think again. This book is an exploration of the horrors of police brutality and racism, and its effect on people just trying to live their lives. It's so incredibly difficult to read, because the author portrays all of these terrors so intensely real, but it's such an important book.
This book was the book that I cried the most over last year, if that tells you anything. It's heartbreaking, achingly well-written, and genuinely amazing.
⇒ rep: black Latinx gay MC with anxiety, Latinx gay (?) LI, literally so many queer POC side characters (mainly black and Latinx, bi, ace, demi, lesbian) + disabled wheelchair user and Muslim side character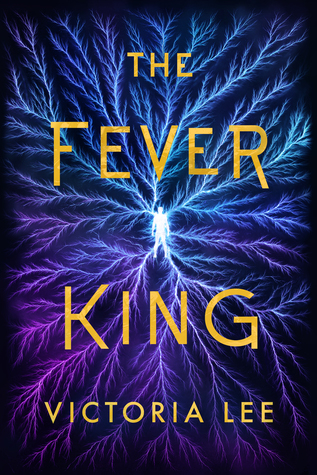 Honestly I still don't really have the words to describe this book? Because reading it was an experience. There's a lot going on, and I adore all of it: amazingly written complex (and morally ambiguous) characters, important themes like immigration, a compelling magical and scientific world, and!! heartbreak!!!
I said in my review, "If you're looking for gay, moral greyness, and a soul-crushing, heartbreaking book, this one's for you," and I still stand by my words. I fully recommend this with my whole heart!!
⇒ rep: all-queer cast, bisexual biracial (Latinx, white) Jewish refugee sexual abuse survivor male MC, gay POC Jewish LI
So I JUST finished this, from my Pride TBR this year, but it was too good (as in: one of my new favorites) to not put on this list!!!
Like I predicted, all the signs (gay and funny) were pointing to me liking this, but I didn't expect to tear up over this!! It's an absolutely beautiful book with the sweetest, heartwarming romance, and the humor is just so PERFECT—read this book no matter what, but Especially if you're feeling down or sad (that's what I did and it instantly cheered me up).
And it's also just… super meaningful to me in so many ways? Like, here I am, a closeted bi teen living in the US, and here is a bi First Son of the US who is proud of who he is. (And also, a smaller thing, but specifically as a liberal from Texas?? This book made me so hopeful for Texas' future, even though I know it's fictional.)
⇒ rep: bisexual biracial (Mexican, white) male MC, gay LI, bisexual female major side character, and various POC + queer side characters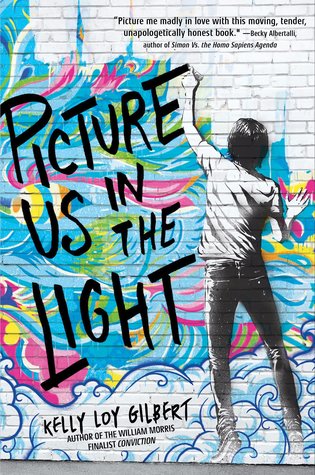 I don't think I'll ever get over how CRIMINALLY UNDERHYPED this is. Because it's an absolutely phenomenal book. I think the best way to go into it is without knowing much about it, because it makes the twists and turns even more surprising.
But know that this story is about more than you think: about people as human beings, chasing dreams, friendship and family, and so many current issues (that I don't want to "spoil" because like I said! it's an even better experience when you don't know as much). And it may seem like a lot, but the beautiful writing blends it all together and makes it work so seamlessly and flawlessly.
⇒ rep: gay Chinese MC, multi-gender attracted Chinese male LI, lots of other Asians
BOOKS BY ANNA-MARIE MCLEMORE
Anna-Marie McLemore writes some of the prettiest books out there: Their prose is so vividly beautiful and there is no end to how much I adore them and their books. Here are two of their books that feature intersectional queer rep:
This will always forever be my favorite McLemore book. There's just something so profoundly and deeply beautiful about it, and I'll never get over these beautiful characters. Miel is literally magical and Sam is the sweetest boy ever, and their relationship between them is so good!!!
⇒ rep: queer Latinx female MC, Italian-Pakistani trans boy
You've heard of love triangles, and love squares, and you're annoyed at both. But this is a love pentagon, and it's five sisters all in love with one girl and you're NOT annoyed because it's sapphic!!
Okay, but truly, this book is (surprise surprise) beautiful. The family in this book is intriguing to read about, and I absolutely love the themes of colonialism that McLemore managed to tackle.
⇒ rep: a whole bisexual Latinx female family
*Don't roast me about the "RTC".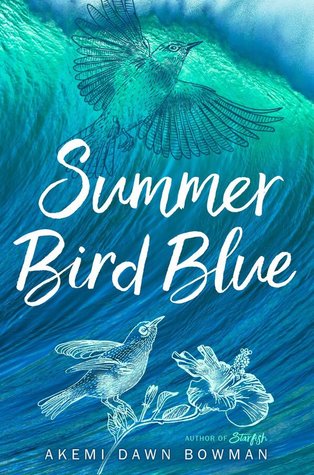 This book is just so deeply emotional, and I love it despite how much it made me sob. Akemi Dawn Bowman's books are always so gorgeously written, and if you know me, you'll know that both this and her debut have a lot of meaning to me.
It's about grief, and it's hard to read, especially if you're a sister or sibling. I knew I connected so much as an older sister myself, and that just made me cry more. But this book also has amazing questioning rep, done in a way I've never seen before? As an aro-spec and ace-spec person, this book captured some of my feelings exactly and I'm so grateful for it.
⇒ rep: multiracial (Japanese, Hawaiian, white) aromantic-spectrum asexual female MC, other multiracial characters (including Japanese, Hawaiian, Korean, Samoan, and white)
BOOKS BY K ANCRUM
From only the two books she's released, I already know K Ancrum is going to be an author whose books I continually adore. She's just an absolutely amazing writer with the ability to capture your attention from the very start, and hold it until the end when you've become obsessed.
This book is just so softly and subtly gorgeous. From the found family trope to the space aspect to the sibling relationship, everything is written in such a compelling way. There's just so much love in this book, platonic, familial, romantic, and self-love, and it's beautiful. (Also, gays in space!!!)
⇒ rep: black lesbian MC in poverty, sapphic LI, black bisexual side character in poverty with selective mutism (?), many other queer POC side characters
I want to reread this book so much, because I feel like I didn't appreciate it as much as I should have my first time around? It's such a messed up book but also such a GOOD book. K Ancrum handles the complexities surrounding the main characters' relationship and mental health so well. God she just writes beautifully okay!!!
⇒ rep: bisexual male MCs both with mental illnesses (not 100% sure what they are), POC side character, polyam relationship
I hate how few people seem to know about this book!! Because it's so good, and it features heists, magic, a diverse found family, and surprising twists and turns (as well as an extremely shocking ending to top it off!). I found it to have a unique storyline, and I just really enjoyed reading it!
And it's subtle, but this book shows how the younger generation is often forced to fix the mistakes of their older counterparts, yet also acknowledges and praises the fact that teens are capable of making change, and I absolutely loved that.
⇒ rep: POC female MC, POC bisexual male MC, gay MC (abuse survivor), fat asexual female MC with anxiety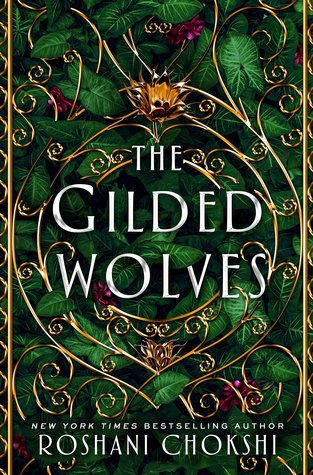 This book is one of those books that's just so much FUN to read, but also holds a lot of meaning. It's about heists, carried out by a diverse group of people who become a family, and also happens to be written with gorgeous prose, and it's genuinely such an enjoyable book.
Plus, the representation in this book is amazing. Not only the amount of it, but how it's written—biraciality, race and Judaism in Europe during this time period (late 1800s), and more—were so accurate and meaningful and an important spotlight on the darkness in a time considered to be bright and lively.
⇒ rep: Algerian-French male MC, Indian female MC, autistic Jewish female MC with anxiety, Filipino-Spanish queer male MC, black queer male MC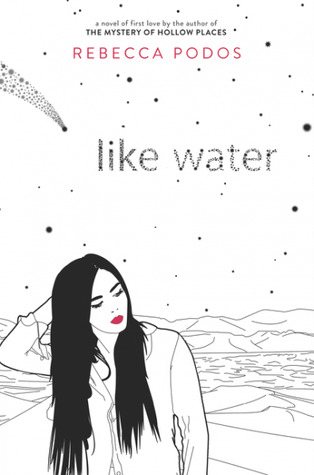 Another lesser-talked-about book! I think one of the strongest parts of the stories is how… artfully the characters are portrayed. They are flawed, and you know this and they know this and the author knows this, and those flaws are written so well to complement them overall.
I definitely recommend this book to people who are more fond of character-driven books, because it's a quiet book in both the sense that it's not very hyped AND not much happens plot-wise and focuses a lot on the characters. But it's a beautiful story and a quick read as well!
⇒ rep: Mexican bisexual female MC, Latinx family, genderqueer lesbian LI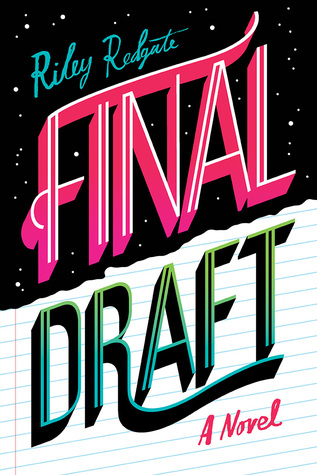 This book is genuinely so good, and it makes me so sad that few people have heard of it! It's the most wonderful slowburn romance between a writer and her snarky best friend and the dynamic is SO good. It's such a real book, and written gorgeously too. I'll let my friend Elise, the main reason I read this book, sum it all up: "This is one of those rare books that is an organic piece of life itself."
(P.S!!! If you want to read this book this month, read it with the Dragons and Tea Book Club that my friends Melanie and Amy run on June 10th!!!!)
⇒ rep: fat biracial (Ecuadorian, white) pansexual female MC with anxiety, Korean lesbian LI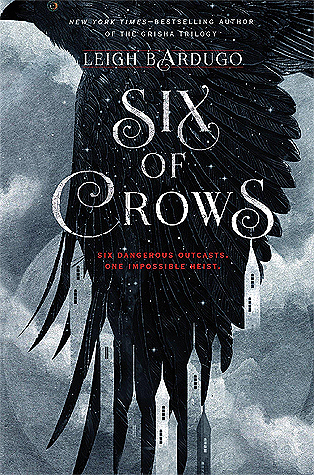 Okay, so yeah, I'm giving it SOME recognition by including this note, but I wanted to talk about why I'm not *officially* including Six of Crows in this list. I've seen so many posts that list this as one of the only fantasies with queer rep (along with like, Carry On), but I just gave you four other fantasies in this post that have queer rep PLUS other rep???? (And I could name a lot more, if I didn't want to make this post longer and weren't confined to the constraints of intersectional rep and me actually liking/having read the book.)
I could have just left it off this list without saying anything, but it really bothers me whenever Six of Crows is put on the pedestal of being the most diverse fantasy out there (no) or one of the few YA fantasies with queer rep (no). I love this book with my whole heart, but the way some people treat it frustrates me to no end and this is me being petty.
(I do want to say that it has intersectional queer rep though, because I still find that important to boost and I feel like the fandom often forgets about the other parts of the characters' identities that's not their queerness: fat bisexual female MC, black bisexual male MC, and gay MC with dyslexia.)
---
what are some of your favorite books with intersectional queer rep?? (also gentle reminder to not use the "queer" if you're not a part of the community! it's a slur reclaimed by some) do you have any recommendations for Me?? tell me some books you're reading for Pride, if any!!
p.s. sorry for how long this post was, let's just say it took me a really long time to write it all and I was not about to delete hours of work!!!