May, the month of me, is officially over!!! 
And with it, so is hell!!!!! (School.)
I am very excited for summer vacation, and I'm sorry to those who are not yet on it (but I have to return to school earlier than a lot of people so it's fair). Already I feel so much lighter and more free, and I've been able to do so many things that I couldn't do while I was suffering!!
Unfortunately, I really didn't read or write or blog as much as I hoped or expected to, but now I have all this time to catch up. (And also, IT'S PRIDE MONTH!!!)
Comparing to other months, I'd say I did pretty good, reading 8 books (one of which was a webcomic). However, when I look at my 10-turned-11-turned-12-book TBR for May… I did Not do so good.
However I didn't actually expect to get through all 10/11/12 books (the numbers changed as I received some Asian ARCs during the month), so I still think I did okayish?? Especially with exams and the business of school ending and all!
Every book I read was for Asian Pacific American Heritage Month!!! Except for a webcomic that I didn't realize did not fit into the whole Asian thing until after I finished it. But it was so good and cute and gay and definitely worth it.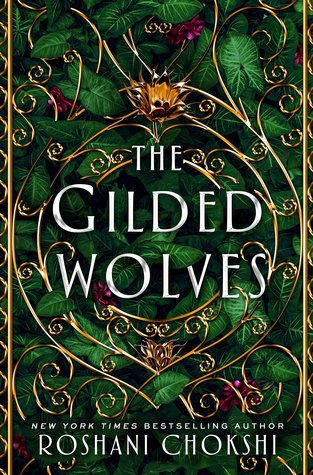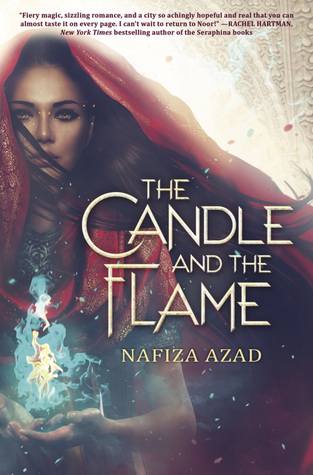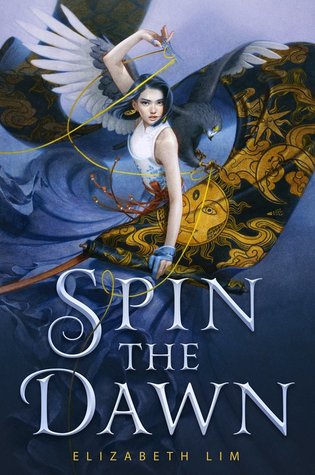 book haul?
I received so many amazing books this month, a lot more than I usually get (especially compared to the last few months). Thank you so much to the various people who got these for me (besides WSTDOF and RW&RB, which I purchased), including publishers, authors, and just kind people!!
favorite book?
Oh god, Spin the Dawn was absolutely magical and wonderful and so, so good. It was so immersive; I picked it up at like 10:30 at night and couldn't put it down and stayed up to read as much as I could! I can't wait to talk more about this beautiful book.
updates?
Yeah, so I wasn't on my blogging game until the end of May when I finally got out of school and could actually do things. But like!!! it's still progress!!!!!
Commenting on posts and replying to comments genuinely makes me so happy, and I think what I have to work on is just getting over the barrier of commenting on One post or replying to One comment, and then the motivation to do more will come.
top post?
favorite post?
I mean, since my Asian book recs was my top post, I'll say my Pride TBR!! I am so excited to read all of these books, and I really do love celebrating the month by reading queer books (though I have to say a part of me withers when I have to follow a TBR instead of just mood reading)!
Okay so I actually have a lot of updates for this one! (Not really, just more updates than "I wrote nothing yet again".)
First, there's a writing contest that I like to enter in the summer, and I'm writing 9k-14k to submit for that! I didn't think it would be hosted this year, but it was just announced late and I'm really glad to have a chance to get that $$$
Second, I actually got super motivated to work on my WIP at the end of the month and was excited to return to working with my characters. But because the universe hates me, I had absolutely no inspiration/ideas for my plot. So instead of re-plotting what I had for NaNoWriMo, I've decided to just come up with a brand new plot using elements from the NaNo WIP and the same characters… aka wish me all the luck because I'm gonna NEED IT.
And third, I was able to read the first three chapters or so of my friend Elise's WIP, and if you follow her anywhere, you'll know she's an absolutely amazing writer and I can confirm those talents extend to writing fiction as well!! While I was already pumped to work on my WIP, seeing how good her work was AND how excited she was to discuss/share it with me made me even more excited to work on my own. So like, thank you and I love you!!!!
Biggest and most important one: I GOT OUT OF SCHOOL!!!!
I did it. I survived. This year was absolutely horrible, including two months where I didn't go a day without having at least one breakdown, but I MADE IT and now I have almost three months to myself before I have to go back to that hell.
Second most important life moment: I saw Hamilton live!!
It was absolutely AMAZING and I could gush about so much of it, but all I'll say is: the actors (including the stunning ensemble) were amazing, their singing/rapping was so good, the music and lighting and choreography and staging were phenomenal, and it was just all SO GOOD and I already want to see it again. Magical.
I also had two recitals during the month: dance (5 SHOWS) and piano! Dance was very tiring but lowkey fun and bittersweet, and I was filled with nerves for piano and messed up a lot but literally felt no embarrassment afterwards???
I binged all the Marvel movies on Netflix (except for Black Panther because my sister refuses to watch it) and then watched Endgame. And I have to say, I'm definitely not as invested of a fan as a lot of other people are, but I've gotten more and more into it!! Except all the movies I've watched have been like recent ones and none of the Iron Man or Captain America ones (don't kill me).
I also started watching The Umbrella Academy and it's pretty enjoyable! When it first released, I remember seeing discussions about the incest in it, but I completely forgot about it until I saw the two characters interacting and it was so gross (and it was just the Tension of it all).
And… I hate that I'm saying this… but I started watching (more) tiktoks and I absolutely despise myself but they're also SO FUNNY (but only certain ones). They're just very entertaining to me okay!!!
(so I didn't have any official goals because I wrote a weird hiatus recap post but I know what I wanted to accomplish and didn't this month!!)
read 9 books ㄨ (I was SO CLOSE)
read ONLY Asian books ✓ㄨ (I know technically I didn't do this BUT I actually completely entirely truly forgot and it was a webcomic so…??)
write at least 5 blog posts ㄨ (this was such an easy goal and I didn't even do it lmao)
stay up to date with latest blog posts ㄨ
spend 45 min a week working on my WIP ㄨ (yikes)
do well on exams ✓ (made 100s on all but one baby!!!!)
read 13 books (it sounds like a lot but first, it's summer, second, I need to catch up on my GR challenge, and third, I'm planning on a lot of webcomics!!)
read ONLY queer books (not even gonna be a challenge)
publish at least 6 blog posts (see: me, desperately trying to blog more)
stay up to date with latest blog posts
PLOT MY DUMB WIP (I just want it to be DONE ALREADY)
start writing said dumb WIP (if I don't start writing it this month, I won't have enough time to finish writing + make edits in time for the contest deadline!)
do not fall into depression slump (I'm so scared of this because I already had one day where this happened and it was so horrible!!)
Doing whatever I want. Honestly there really isn't anything specifically exciting about this month (except that it's PRIDE MONTH!! but also I'm not out and therefore not doing anything for it lmao), besides the fact that I finally have TIME. I'm really hoping to use it well and read, write, blog, but also be active (as in exercise and stretch) and hang out with my friends!!
---
how was may for you? what great books did you read?? any exciting news? tell me about your WIPs, I love hearing about people's projects! and if you're in school, when does your vacation start??