Welcome to Part 2 of "WHAT IS WITH YOUR OBSESSION WITH MANGOES."
Okay, so maybe it's not exactly that, but it really seems like it since all of you just HAVE TO ASK about mangoes. (But it's okay, it's actually what I've brainwashed everyone to do so it's understandable.)
After I posted PART 1 of the Q&A, I got even more questions?? So this post ended up being longer than expected, but whatever!! We all know you love reading me ramble excessively about myself. And mangoes.
I had a lot of fun answering the questions to all of these, and thank you again to everyone who sent in one question or three!! Hopefully I answered your question(s) satisfactorily.
(I probably didn't.)
what is the best kind of mango?
Every kind of mango.
how do you make time for blogging/reading?
Well, uh, you see here… I DON'T.
Okay just kidding!! Obviously I'm doing something right if I'm writing this post. But honestly? I suck at time management and often procrastinate at, um, everything.
But if you really love blogging or if you really love reading, you'll make time for it. Not that if you CAN'T make time for it you don't actually love it!! But you'll find yourself working to finish your schoolwork so then you can have lots of time to read, you'll find yourself finishing chores faster to blog.
Or you could always stay up late instead, like I do.
which books do you think everyone should read? (2)
The Hate U Give

&

Dear Martin, they contain SUCH important messages about police brutality and racism. But don't read one or the other, read them both, because they have such POWERFUL messages but also different ways of tackling issues!!
Six of Crows is a literary masterpiece (along with its sequel) and if you haven't read it yet, WHAT ARE YOU DOING?? It's literally one of my favorite books EVER to be written I love it so much jdflksdfsd.
All the Percy Jackson books are amazing! And yes, some people might have grown out of the age range, but the books are still enjoyable AND Rick Riordan is an amazing example of an author we should all follow (starting out with white, cis, straight characters, then getting more diverse with his writing).
what's your blogging process? (like, to find new ideas, to write new blog posts, how long it takes you to do so, etc. i am veeeeeery curious i'm sorry)
Don't be sorry about being curious, you're totally fine!! In fact, I actually did a post on my post-planning & -writing process which you can check out, because it provides more depth than I could answer than in this tiny space here!
what's the best thing about book blogging?
This is the answer every blogger says, but because it's true?? The community is 1000% the best part about blogging. I've made THE BEST of friends from blogging, and I imagine I'm going to stay friends with them for a long time. People support you so much and make you feel loved, and that is the best thing you can do for anyone. THE best.
name a fruit better than mangoes (you gotta choose)
Dried mangoes.
name your favorite person in the world (better be me)
Again, I know exactly who asked this, but even if I didn't, THE ANSWER WOULD STILL BE ME.
would you rather have arms for legs or legs for arms?
I'd rather have arms for legs because then I could look like I was doing a handstand all the time and what do I do with my life if not try to impress people.
what is the first book you can remember reading as a child?
The three series I know I read so many times as a child were the Cam Jansen series (if I read them now I still would not be able to solve the mystery), the Junie B. Jones series (god, Junie was a brat, but god, was she an entertaining one), and the Rainbow Meadow Fairies series, or some weird name like that.
if you had to eat mangoes with something and you wouldn't be allowed to eat them by themselves, what would you eat them with?
Omg I'm so glad someone asked me this because now I get to talk about an AMAZING DELICIOUS THAI TREAT called sticky rice & mango!!!
I don't eat it often enough, but it's basically sweet sticky rice and mangoes and FJSLDFJSDL IT'S DELICIOUS. SO DELICIOUS. Tbh all Thai treats are delicious my mouth is watering just thinking about them.
when did your obsession with mangoes begin?
I am bound to get this question every time I have a Q&A, I LOVE IT.
Well I've always loved mangoes, but then I started blogging and accidentally used a brief phrase about dried mangoes in my sidebar bio… and then I decided to talk about mangoes more often… and now it's become my brand I've brainwashed everyone to think of me when they see/hear/think of mangoes I love them even MORE.
any cool ideas that are on the top of your writing wishlist?
OF COURSE!!!
Obviously, the WIP I'm working on, which I described in my January recap as a "queer gender-flipped Peter Pan retelling" and I'm not revealing anything else (for now) buT I'M SO EXCITED TO WRITE IT AAAHHHH.
I also want to work on ANOTHER Peter Pan retelling where Peter has depression (therefore he can't fly), and Hook has anxiety & PTSD, and gets panic attacks sometimes when he hears clocks ticking. But plot is tough with that one so it's going to be a while till I write it.
I want to write something with stars and stargazing because space is cool (and also, space is gay).
I want to write about soft boys who defy gender expectations.
I want to write about feminine girls who are still strong.
And of course, I want to write a Thai character and talk about all the things I've experienced as an Asian/Thai person!!
hOW DO YOU READ MINDS?
Well, I was already reading books, so why stop there?
HOW ARE YOU SO AMAZING, TEACH ME YOUR WAYS PLS!!
I was born this way, it cannot be taught.
what is the hardest thing when it comes to writing??
PLOT. PLOT PLOT PLOT PLOT PLOT PLOT PLOT PLOT.
Personally, I think characters are the easiest to write. PERSONALLY! Every writer is different. But I'm able to flesh out all the characters' personalities and traits and thought processes, etc.
But I have a HORRIBLE imagination when it comes to writing brilliant plots. I have decent premises. But expanding that premise into an actual storyline that's not boring to read about? NOPE.
do you like papayas (you shouldn't)?
I do not like papayas. Also their seeds scare me.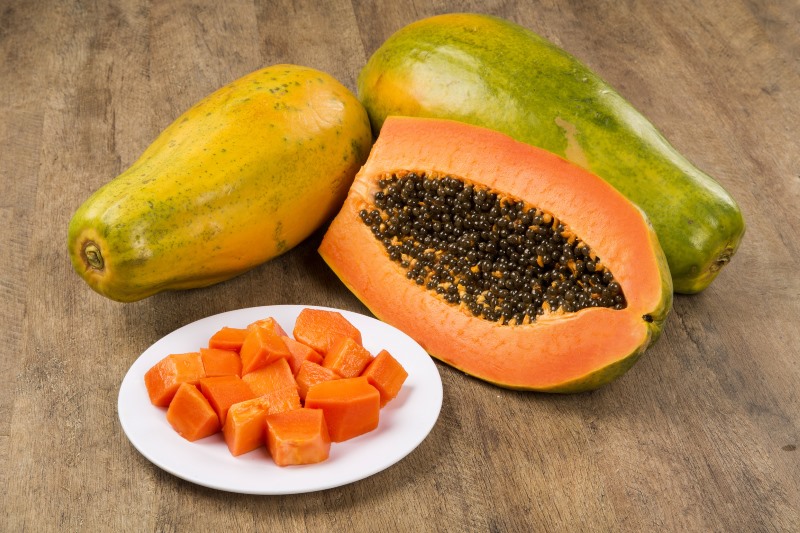 do you like mangoes? because i really have no idea
See: all above questions concerning mangoes and my love for mangoes and my obsession with mangoes.
why did you hate genie lo?
BECAUSE IT'S CRINGY AND HORRIBLE AND THE AUTHOR TRIED WAY TOO HARD TO BE FUNNY like me AND IT WAS OBNOXIOUS AND GENIE WAS ANNOYING AND QUENTIN WAS AWFUL AND THE ROMANCE WAS THE WORST THING I'VE EVER READ.
have you ever had any awful experiences with other bloggers?
Not particularly?? I do remember one time there was a transphobic person who commented on a post where I briefly mentioned a trans character in a book review… and they'd never commented before… or seemed to even follow me… Looking back on it I don't remember how I managed to stay calm in my reply??
I remember that 4 people liked that transphobic comment tho. :)))
I also remember one particular recent experience where someone with no blog or anything (who had never commented before either) commented about me saying that Trump was one of the worst things of 2017 for me, and saying how they didn't get how I'd support "someone who calls for the murder of babies" over Trump???
When I'd never said I'd supported that person. When pro-choice does not mean pro-abortion.
But thankfully, most bloggers are REALLY nice in the WordPress community!!
shout out some new favorite blogs?
Ooh, I haven't blog-hopped in a while so I don't have any new favorites besides the ones on my Fav Blogs page!
(Oh but two I need to put on that page are It's Lu Again, whose book blog is very hilarious and screams in all caps like me, and The Bookish Actress, run by one of my favorite people ever and also the best at writing discussions.)
why are you an angel?
No, you're wrong, I'm a Mayngel.
I'm sorry I'll leave now.
how to get the perfect first sentence when writing a book?
I HAVE NO IDEA I'M SORRY. I genuinely suck at writing first sentences?? I'd say try to write a strong-hitting one-liner (but that's just my own thing soooo).
what has been the best thing you've discovered, or that you'd credit to, blogging?
OH GOD. I've found so many amazing things through blogging??? Even more books to read and love, a whole new hobby, parts of myself that I would've taken longer to figure out…
But I think it really comes down to the people I've met because of blogging. I've made THE. BEST. OF. FRIENDS. through blogging. Irl friends mean so much to me, of course, and they're friends in a way that internet friends can't be, but internet friends mean just as much to me as well?? They truly have made the whole blogging experience an Experience™ and I love them so so much.
if you could pick one book to rewrite and make better what would it be and what would you change?
All the books I'd rewrite are bad books and I don't WANT them to be good books because they deserve my hatred. (I have a messed up sense of morality.)
But!! I think if I could, I'd rewrite Starfish, because while that book literally means the WHOLE world to me because of its Asian (and anxiety) rep*, there were some really problematic things about the abuse rep. And while I totally missed that when I read it, I can definitely remember specific "hmmm" things that could really be rewritten & edited out!!
*I keep screaming about this but y'aLL THIS IS THE BEST ASIAN REP I'VE EVER READ!!!
if you had one bookish related power, what would you pick?
Undoubtedly, THE POWER TO MANIPULATE TIME SO I HAVE MORE TIME TO READ BOOKS.
Or like?? The power to read superhuman-fast would be nice too??? But time manipulation would be useful in other areas than just reading. (I can turn back time to when I had dried mangoes and eat them over and over again? Yes please.)
what is your favorite brand of mangoes?
I have no idea what my favorite brand of mango is because I literally just get the organic ones from Costco, but my favorite brand of DRIED mangoes is Made in Nature!!
do you have a best friend? how long have you known them?
I have a whole group of best friends! I've known them for about 3 to 4ish years and they're the absolute best. <333
have you thought of getting in a relationship?
I have! I don't really want to get in a relationship right now, but I'd definitely like to be with someone in the future. (Also quick PSA that it's totally fine if you DON'T want to be in a romantic relationship!!! Aromantic people are awesome and not "wrong" at all!!!!)
what would be your first question after waking up from being cryogenically frozen for 100 years?
"Where are the mangoes????"
if you were dictator of a small island nation, what crazy dictator stuff would you do?
But… aren't I already a dictator???
Well, I would probably make everyone give me books & mangoes for free, and then I'd also force them to listen to Hamilton. (But don't I already do this.)
Oh, and then I'd kick out any discriminatory people because I ain't got time for them.
have you ever heard a song by a band that ISN'T hamilton???
THIS IS AN ATTACK. A DIRECT CALL-OUT. I REFUSE TO ANSWER THIS.
(Yes of course I have I'm not THAT uncultured.)
(Oh and Hamilton is not a band IT'S AN AMERICAN BROADWAY MUSICAL WRITTEN BY LIN-MANUEL MIRANDA ABOUT THE FOUNDING FATHER ALEXANDER HAMILTON AND IT HAS MY SON LAFYAYETTE* IN IT EVERYONE GO LISTEN TO IT NOW.)
*The whole musical is great of course but Lafayette? Amazing.
what's the last song you heard? (i stg if it's hamilton again i will cry) (but also not be surprised) (smfh may)
…I'm literally listening to Hamilton as I type this out, I'M SORRY.
(If it makes you feel better, the last song I remember listening to that wasn't Hamilton or on the radio was My My My!)
what does the lock screen/home screen of your phone look like?? (i'm imagining something to do with hamilton/books)
Okay am I literally known for 1) mangoes, 2) Hamilton, and/or 3) books??? Because I agree.
My lock screen used to be a painting of my dude Marquis de Lafayette (except in his realistic ugly white form that I am not used to seeing) with a flower crown, but then I changed it to art of a very cute Asian girl, but then I changed that to my home screen. SO here's what my screensavers are!!
I LOVE BOTH OF THEM. LOOK AT MY SIX OF CROWS BABIES. LOOK AT MY CUTE ASIAN GIRL.
(Also I moved all the apps from my home screen so you could see her face. If anyone was wondering.)
what's your favorite type of mango?
All of them.
---
that was literally the perfect last question?? anyways. answer this questions yourself! best thing discovered by blogging? bookish power you want? items on your writing wishlist? must-read books? and who's your favorite person??? (it's me. don't argue)
p.s. if you didn't like my answer to my question or you want to ask a question because you didn't have the chance to, feel free to ask it in the comments and I'll reply with a (GOOD) answer!!!